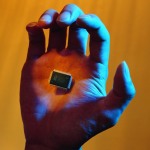 The ultimate graphical tool for managing and validating a Pkcs#11 module
The cryptoki manager helps you perform complex tasks with a Pkcs#11 module without writing a single line of code.
DRIX is proud to announce to the Pkcs#11 community the availability of the Cryptoki Manager. This tool comes with numerous features that facilitates the job of a PKCS#11 module developer or integrator. With its intuitive GUI, you can perform complex operation without the need of writing a single line of code.
The cryptoki Manager is available for Microsoft Windows (starting from Windows XP), Linux, MacOSX (starting from OSX 10.9 Mavericks) and FreeBSD 10.
Screenshots :
Download :
You can download an evaluation version of the Cryptoki Manager for Windows and Linux from below:
It comes with the following limitations:
Generation of RSA key pairs is limited to 1024 bits.
Import of Pfx/Pkcs#12 files if limites to keys with a maximum bit length of 1024.
Saving generated random bytes to a file is desactivated.
Modification of an object attribute directly on the objects list view is desactivated. However, this can be done via the "Set Attributes" panel.
If you want to order a fully functional version that does not have these limitations, please send an email to CryptokiManager@idrix.fr or use the "Contact Us" form on this site.